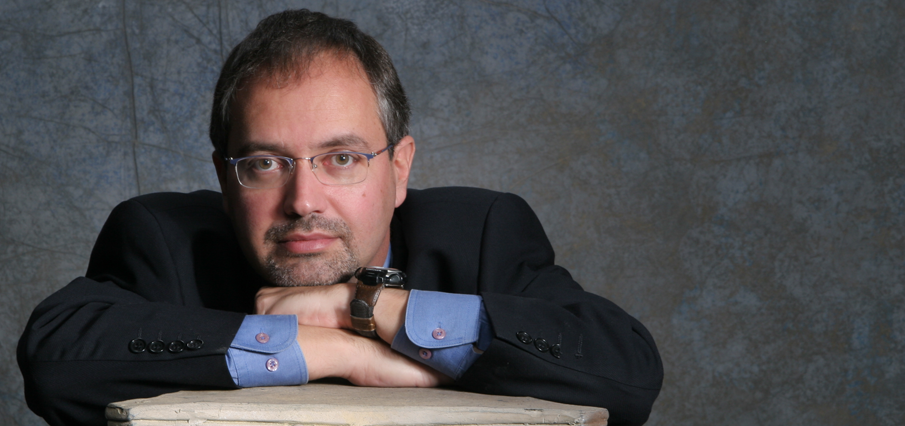 PROFESSIONALS SEEK "BLAME AMY" APPROACH TO COPE WITH STRESS
Respected schools and businesses switch to new technique to overcome stress in the workplace
NEW YORK, New York, November 6, 2013—"Blame Amy", a fascinating new approach to stress management has been embraced by leaders in both the corporate and academic domains throughout New York City. The method's originator, Gene Hirschel, has twenty-five years of experience using his understanding of the human brain to help clients make positive therapeutic changes in their everyday life. As the founder of Vital Trance, he uses cutting edge technologies normally found in the medical field to enhance and modify behavior. He has also developed a number of unique methods that he teaches to other practitioners. Gene helps clients and groups resolve a wide array of personal issues ranging from fear to addictions. His expertise was recently sought after for programing in stress management and conflict resolution in schools, corporations, and government offices throughout the New York metro area.
In high schools, teachers often feel stress brought on by the impolite and disrespectful behavior of students.  When this occurs, it can be quite challenging for a teacher to maintain a controlled response, reacting to the student in a manner which does not magnify the problem. Through Hirschel's innovative "Teach the Teacher" program, he uses his intriguing "Blame Amy" approach to resolve these types of conflicts, enabling the teachers to remain in control of their classroom. Likewise, corporations, with their high expectations and pressured environments breed stress, anxiety and sometimes even rage. By training corporate employees in the "Blame Amy" approach, Hirschel teaches a surefire method in conflict resolution that is taking the business world by storm.
So, who is this Amy we are blaming? Amy G Dala, or more commonly referred to as the Amygdala, is a switch inside the brain that activates our Flight/Fight/Freeze mechanism.  A byproduct of that activation is the shutting down of higher thought processes. This automatic switch in the brain occurs whenever a person feels unsafe. While this process is critical for a self-preservation in the face of a saber-toothed tiger, in a civilized society the outcome if often detrimental if not catastrophic. Once Amy is triggered, not only does a person react in a volatile and angry way toward others, but this reaction often causes a chain reaction in which others respond destructively themselves due to their own feeling of endangerment. Hirschel's "Blame Amy" therapy allows clients to re-program Amy to match more situations as "safe" thereby maintaining self control to effect cognizant choices leading to better outcomes in the face of common stressors.
"Blame Amy" is highly effective in reducing stress levels and maintaining a calm, collected demeanor, even in the most aggravating work situations. Hirschel is now offering these unique services throughout the New York Metropolitan area. To take advantage of them, see Hirschel's website at http://www.VTrance.com.
EXPERT USES SUBCONCIOUS FOR EFFECTIVE WEIGHTLOSS PROGRAM
Gene Hirchel's understanding of the brain is proven to help break habits and promote a healthy lifestyle
NORTH BERGEN, New Jersey, November 6, 2013—With obesity at an all-time high, weight loss has been a growing topic of interest amongst most Americans. While phony, unrealistic fad diets, medications, surgeries, and gadgets lurk around every corner, there are very few authentic weight loss methods which promote realistic and practical lifestyle changes. However, Gene Hirschel, founder of Vital Trance and renowned expert in advanced behavior change technologies has used much of his twenty-five years of experience helping his clients alter their subconscious for significant and lasting weight loss solutions.
The key to his success is Hirschel's innovative technique which delves into the subconscious to discover the root of the problem. Whether a client suffers from emotional eating, or simply is unable to control his or her sweet tooth, Hirschel's method is capable of vanquishing these cravings. The best part is, the clients themselves never need to make an effort to stop eating the food they love or resort to an exercise regimen they despise. They simply begin to desire healthier food and exercise, and as such, make an increased effort to include them in their daily routine. Like some surgeries, this method has resulted in lasting changes which require little to no effort from the patient him or herself. However, unlike drastic surgical procedures, there are no potential risks or unwanted side effects involved. In fact, Mr. Hirschel is certified to offer the virtual gastric band method whereby a client believes and acts as if they had a surgical procedure and simply feel full after eating very little.
With the holiday season quickly approaching, the temptation for sweets, carbohydrates, processed starches and fat is detrimental to anyone trying to lose weight or maintain a healthy lifestyle. By using Hirschel's approach however, one will find him or herself to be empowered, controlled, and more than capable of resisting fatty gravy on mashed potatoes or that extra helping of pumpkin pie. Instead, the client can enjoy adequate portions of the food they love, without going overboard, ultimately winning the weight loss battle.
Gene Hirschel is now offering these unique services throughout the New York Metropolitan area. To take advantage of them, see Hirschel's website at http://www.vtrance.com/article_hypnosis_weight_loss.html and get ready to take on this holiday season!
Ridgewood, NJ, April 10, 2013 –
Catwalk for Celiac
is holding a
Fashion Show
on May 16, 2013, from 6-10:30 p.m., at the Fiesta Banquet Hall, 255 Route 17 S, Wood-Ridge, NJ, 07075.
This will be a full-course gluten-fee dinner with a DJ. Tickets can be purchased in advance/at the door for $45.
"Catwalk for Celiac" is an annual fundraiser for Teens Living with Celiac, a non-profit organization, founded by Kayla Marie Lafi at the age of 16 years. Celiac disease is an autoimmune disease suffered by 3 Million Americans whereby the body attacks itself when consuming a protein called gluten. This organization was developed by her in 2011 with the help of winning a grant from Scholastic Think Big Program.  "My goal is to bring awareness to the community on living and being gluten free. I got tired of feeling alone. The mission is to bring support to young adults and children with celiac disease." The money raised this year will be used to help create a day camp for celiac kids projected to be launched in summer of 2014.
Karyn Santoro is a native of Northern NJ and owner of the Grasshopper Salon. She is donating her time helping to organize the event and coaching the girls who will perform on the catwalk: "It's important to live life fully when we are young, develop and cherish that skill which will benefit us the rest of our lives. I want to help young people with Celiac to cope with the disease and develop that special thirst for life early. We find strength in numbers, and so many more can get diagnosed earlier to get the right diet and live as healthy and happy as possible.
Gene Hirschel is a Health Coach, Speaker, and Master of weight loss and stress management programs. Gene is helping to coach the participants and also working directly with Celiac as well. "By understanding how our mind reacts to physical ailments, we can begin to turn the tide on Celiac by mastering our body's responses. With over 300 different symptoms, it is indeed a difficult disease to diagnose and more difficult to treat with conventional medication. I believe in Kayla's foundation and her desire to bring awareness to the forefront so we as a society can stem this rapidly growing problem. Keeping symptoms in check and embracing an ever vigilant diet can be the result of proper mental focus."
Celiac disease is a genetic disorder that is transmitted from parent to child via DNA. In some cases, stressful events such as pregnancy, surgery, infection, or severe emotional distress can trigger the onset of the disease.
When a person with celiac eats gluten, the protein interferes with the absorption of nutrients from food by damaging a part of the small intestine. This makes it nearly impossible for the body to absorb nutrients into the bloodstream, leading to malnourishment and a host of other problems including some cancers, thyroid disease, osteoporosis, infertility and the onset of other autoimmune diseases.
A strict, lifelong gluten-free diet (no wheat, rye or barley) is the only treatment for celiac disease. There are no medications or surgeries that can cure this autoimmune disease.
Celiac is on the rise. A recent study said that nearly five times as many people have celiac disease today than during the 1950s. Another report found that the rate of celiac disease has doubled every 15 years since 1974 and is now believed to affect one in every 133 U.S. residents.
The National Foundation for Celiac Awareness (NFCA) is a non-profit organization dedicated to raising awareness of celiac amongst medical professionals and the general public in order to gain a prompt and accurate diagnosis for those still suffering, support the health and well-being of individuals, fight disease, and facilitate research that will better understand the disorder and find a cure.
Everyone is welcome to come and help raise awareness at this fashionably fun event.
For more information, please contact Kayla Lafi at kaylalafi@yahoo.com